History of Hokusando
 The founder of Hokusando, Yoshifusa Takahashi, was a warrior of the Kaga Clan and became a Kutani ceramics potter in 1881. He used his calligraphy skill to write minute characters inside sake cups and tea cups and the popular technique of red and gold painting on the outside. These cups were highly praised.
Other artists such as Seizan Oda and Kinsei Tamura followed Takahashi's style, exported pieces decorated with minute characters to countries around the world, and enhanced awareness of Kutani internationally. Hokusando has over 100 years of experience in dealing with original pieces and works of famous artists.
Please enjoy the excellence of Kutani ceramics in our shop on Hirosaka Street, the center of Kanazawa crafts.
Company Profile
Kutani Ceramics Hokusando, Member of the Kanazawa 100-year-old Shinise Association
Foundation 1881
President Yoichiro Takahashi
Address 1-2-33 Hirosaka, Kanazawa, Ishikawa
TEL +81-76-231-5288
FAX +81-76-231-0311

Hokusando Main Shop
We sell and exhibit a wide variety of original items and works of famous artists in our large two-storied shop, which is located on Hirosaka Street, the center of Kanazawa crafts. Please come and visit us not only to shop, but also to simply enjoy Kutani ceramics.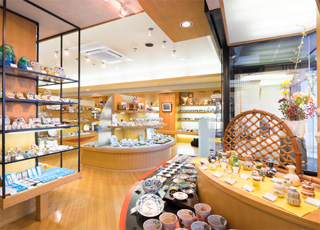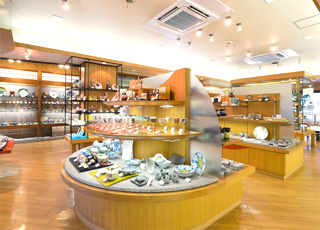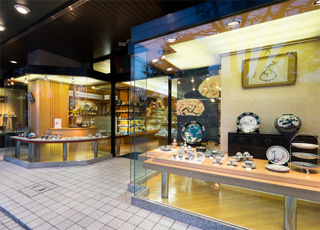 Kanazawa Hyakubangai Anto Shop
Our shop is located in the Hyakubangai Anto shopping zone of JR Kanazawa Station. "Anto" is the word for "thank you" in the dialect of Kanazawa.
We do our best to give our customers an enjoyable shopping experience.